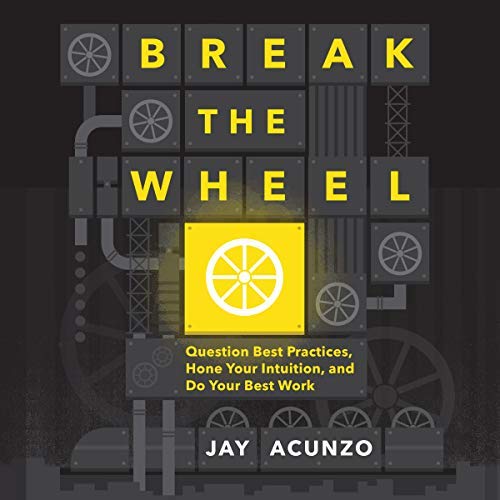 Instead of "best practices",  we should do what works best for us. In his first book "Break the Wheel – Question Best Practices, Hone Your Intuition, and Do Your Best Work"  author/keynote speaker/podcaster Jay Acunzo hammers this point home. The book offers up tons of stories of businesses that went against best practices to find their own version of success. It takes a deep dive into what you can do to break free from your own tendancy toward best practices and do your best work.
This was a collaboration production between our team and Jay. Jay did all of the recording and initial editing at his home studio (staying true to his podcasting roots) and our team took care of post-production and mastering.
We had the pleasure of meeting Jay back in 2016 when we worked with him on the production of the first two episodes of the Unthinkable Podcast.