Tell Your Story, Educate, and Inspire. 
Elephant Audiobooks creates award-winning audiobooks for clients around the world. 
Professional Audiobook Production from Start to Finish
We work with authors, publishers, and media companies around the world recording and producing audiobooks. We aim to always provide an amazing experience and final product. We work for many of the major publishers and specialize in working with authors that are looking to narrate their own audiobooks. If you are looking for a professional narrator our casting list is 100+ names strong and includes some of the best narrators available today.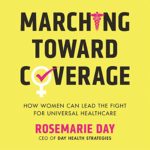 Marching Toward Coverage is a timely and important book about the state of healthcare in the United States, and how ...
Read More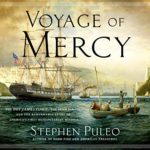 Voyage of Mercy tells the story of how a small group of Americans started a movement to help save the ...
Read More