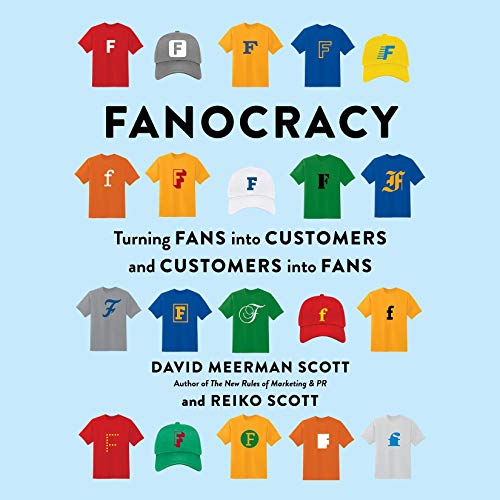 Today is the first day that you can listen to/read "Fanocracy – Turning Fans into Customers and Customers into Fans", the newest book from bestselling author David Meerman Scott, co-authored by his daughter Reiko Scott. The book explores how brands that create die-hard fans generate more buzz, word of mouth, and devotion, even brands that produce something ordinary like car insurance, surfboards, and underwear. 
David is the author of several books, including "The New Rules of Marketing and PR" which has sold over 375,000 copies world wide in 29 languages. Elephant Audiobooks has worked with him on several of his audiobooks. 
Reiko Scott earned her neuroscience degree from Columbia University and is now a medical student at Boston University School of Medicine. In her spare time she writes and publishes fan fiction based on her favorite fantasy worlds.
We recorded David and Reiko's narration for the audiobook of "Fanocracy" at our studio for Penguin Random House Audio. 
You can listen to the audiobook here: "Fanocracy by David Meerman Scott and Reiko Scott"