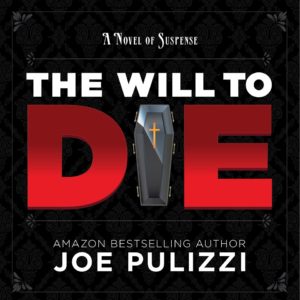 If you are a fan of mystery/suspense, you're going to want to take a listen to Joe Pulizzi's debut novel, "The Will To Die". The audiobook is available FOR FREE on most podcasting platforms. This is an excellent opportunity to not only listen to a great audiobook for free, but also to hear some of Elephant Audiobooks' best work. 
The audiobook was produced by us, with Kyle Tait as narrator, Aaron Meadows on editing/QC, and Kenny Pappaconstantinou on music and final mixing. 
Joe is a best selling author in the Business category having co-authored the iconic "Content Inc" and most recently "Killing Marketing". We have been working with Joe for years on his and his colleague's audiobooks and he is truly one of our favorite authors to work with. 
You can listen to the entire audiobook FOR FREE here: "The Will To Die" by Joe Pulizzi